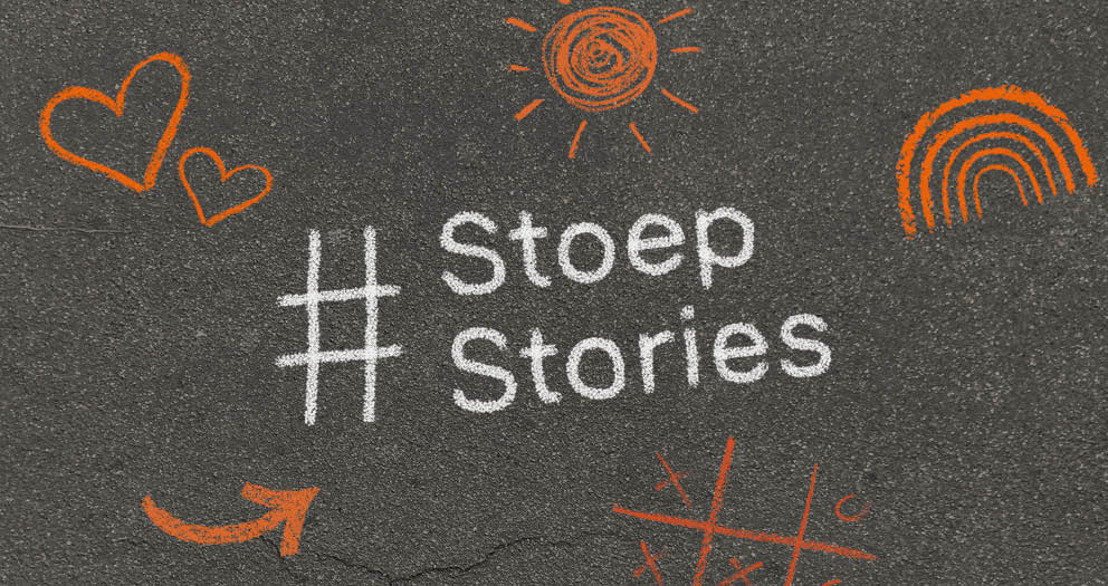 Orange Belgium offers 4GB extra data to all its residential customers and launches the #StoepStories campaign to support the progressive exit of lockdown
Orange Belgium continues to help its customers navigate through these challenging times. To answer its customers' needs during the progressive exit of lockdown, Orange Belgium offers 4GB extra mobile data, for free, to all its residential customers and launches a broad campaign to help Belgians keep the contact through chalk messages, artworks, …
Up to 5 times more video calls during the lockdown
The setting up of a confinement for the whole country mid-March resulted in an important increase in internet usage amongst Belgian customers. As companies increasingly rely on home working and customers more frequently connect to their families and friends through chatting, calls and video calls, the need for a reliable network and data abundance keeps on growing.
The usage of popular video calling services like Whatsapp, Facebook and Skype skyrocketed, with peaks nearing 5 times the average usage before the confinement period.
Orange Belgium has supported its customers during the confinement with a dedicated platform (https://www.orange.be/fr/blog/reste-chez-toi-a-ta-facon) and with free additional data.
Orange Belgium continues to support its customers during the progressive exit of lockdown
The exit of lockdown process has started on 4th May, but it will be very progressive.
To continue supporting its customers during the progressive exit period, Orange Belgium has decided to offer all its residential clients, for free, an additional 4GB of mobile data.
Between today and the 1st of June, customers will receive an information message and will then be able to redeem their 4GB gift via their MyOrange application. No other action is required; in particular there is no need to call the customer service.
All residential customers will be eligible: existing customers, as well as new customers up to end of May. Once activated by the customer, the 4GB gift will be valid for 31 days. Customers will be able to choose for an alternative gift if they don't need more data.
#StoepStories
To strengthen the support it provides to Belgian citizens trying to keep in touch with their families and relatives, and especially grandparents and their grandchildren, Orange Belgium goes one step further and launches the campaign #StoepStories. The objective: incite Belgians to use chalk to display warm or funny personal messages, riddles, games, or others on the sidewalk, as close as possible to their relatives, caretakers … or in their own street, to bolster the life of the neighborhood. In partnership with the Dutch artist Krijtman and several Belgian influencers, Orange Belgium will provide different templates to be used, online content, tips & tricks to help Belgian citizens color, decorate, humanize streets as the exit of lockdown started, but with still limited contacts between families, friends in the beginning.
More info on http://www.stoepstories.be and http://www.macadamstories.be
Christophe Dujardin, Chief Consumer Officer of Orange Belgium, comments: "It is our role to help people connecting during these challenging times. We felt the need to go the extra mile, by granting free additional data to our customers in the exit of lockdown period, but also by supporting creative forms of communication to help the Belgians bear the distance they need to ensure, for the moment, with their friends and families".
Younes Al Bouchouari Spokesperson, Orange Belgium
Annelore Marynissen Corporate Communication Manager, Orange